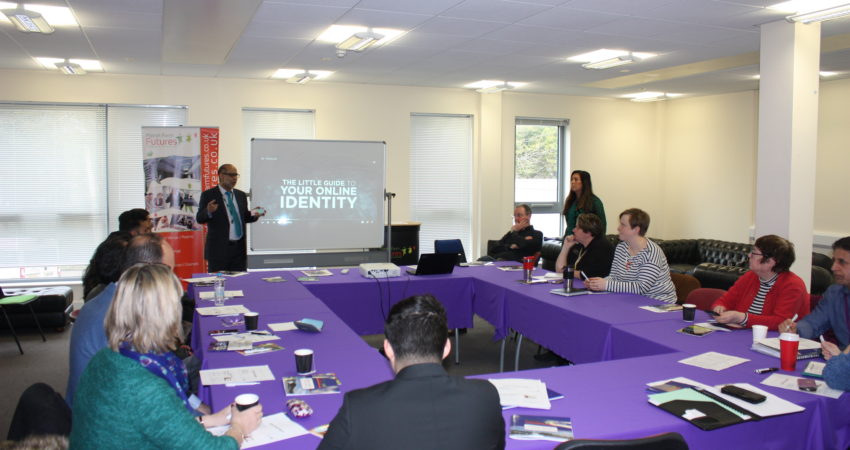 Futures Business Voice hosted a free Cyber Security workshop on 29th January 2020 at Futures House. Presented by Sean O'Neil, Fraud & Cyber Security Advisor for Bedfordshire Police, the two-hour workshop focused on known and new cyber threats and how to avoid becoming a victim of cyber-crime.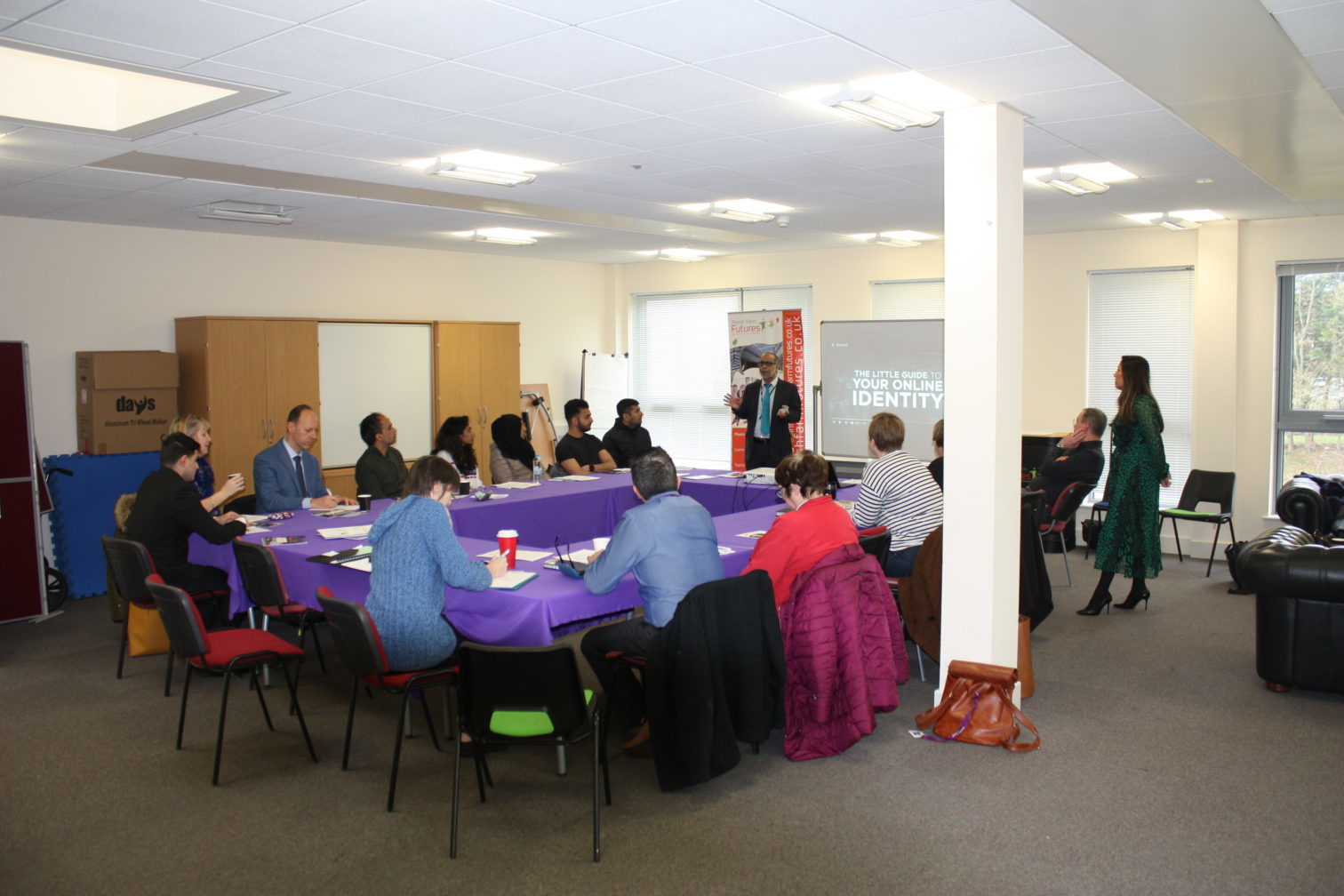 Participants at the event
Key Advice to take into consideration:
Always Install the latest software & app updates – Cyber criminals use weaknesses in software and apps to attack your devices and steal your identity. Software and app updates are designed to fix these weaknesses
Don't 'jailbreak' or 'root' your smartphone
Switching off software restrictions leaves your phone vulnerable to malicious software or applications (malware), which can infect your phone and damage or delete data including your valuable photos and videos.
Safeguard your most important data – such as your photos and key documents, by backing them up to an external hard drive or a cloud-based storage system.
Don't use public Wi-Fi to transfer sensitive information such as card details
Always back-up your most important data
Programmes Manager and event organiser, Ishaq Kazi said: "As Cyber criminals get more and more sophisticated in obtaining sensitive and personal information it is extremely important to keep up to date with new threats and how to prevent them. The feedback from attendees was very positive and we will be looking to hold more of these workshops as needed."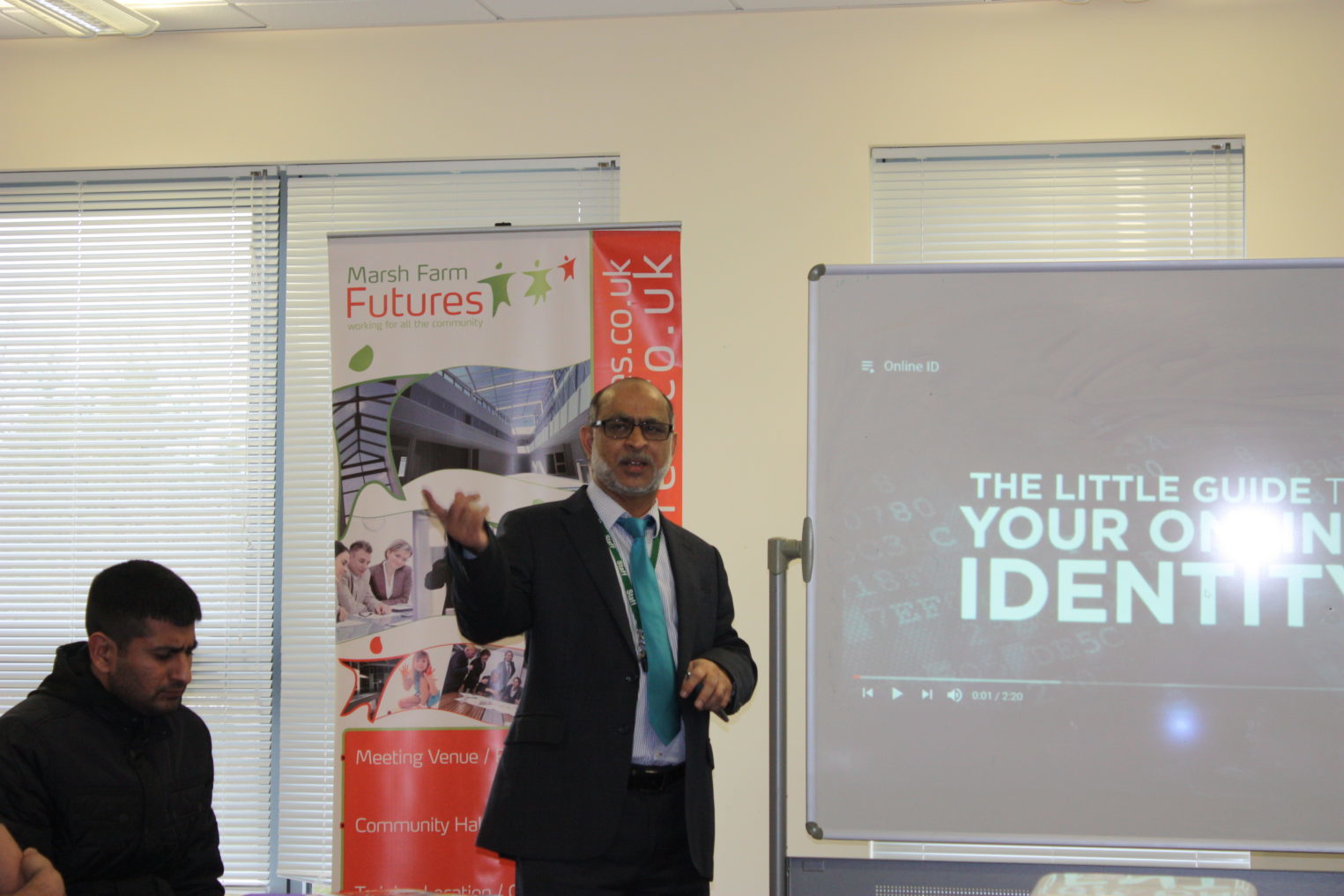 Event Organiser, Ishaq Kazi welcomes guests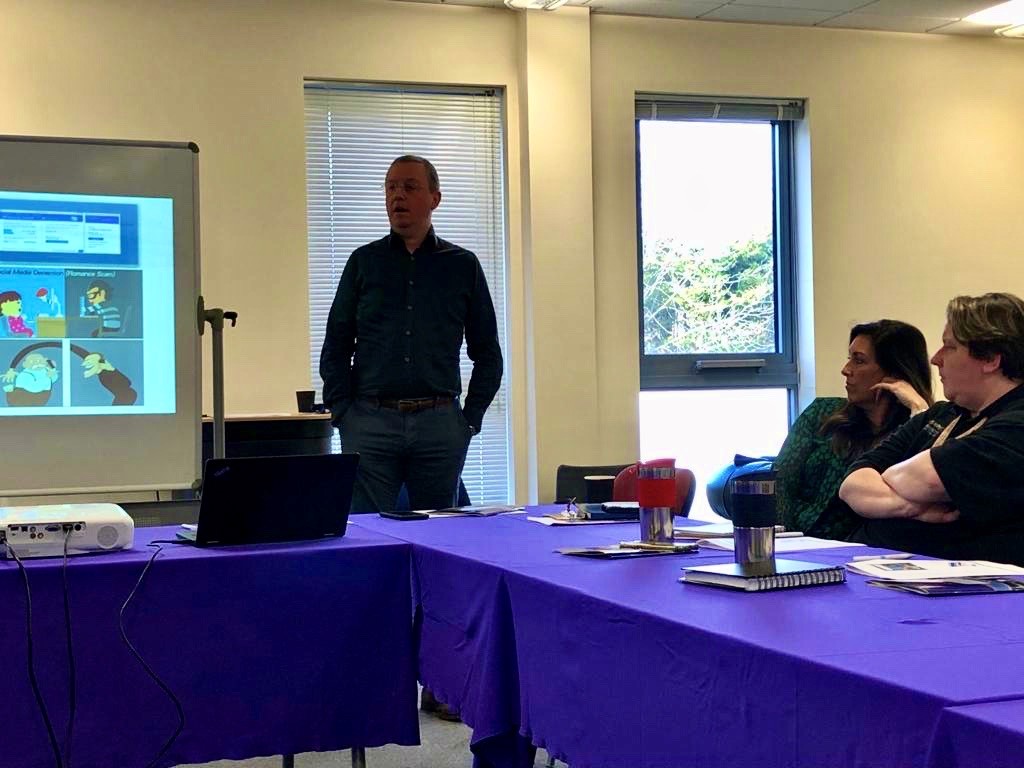 Cyber Security expert, Sean O'Neil
Futures Business Voice is a networking platform for local and surrounding businesses. One of the key objectives is to "help local businesses to grow and create jobs". This forum is intended to identify key issues affecting businesses. The intention is to increase collaboration between businesses and develop new ways to compete in global economy.
If you would like to join Futures Business Voice, please email:  ishaq@marshfarmfutures.co.uk