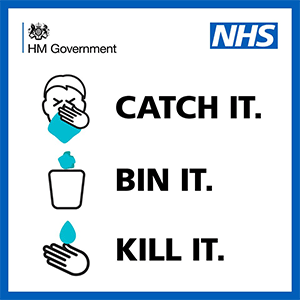 There have been no reported cases of COVID-19 at Futures House.  We are continually monitoring developments and are closely following advice from the Government. We are considering all options open to us to ensure continuity of service.  We have implemented additional cleaning and hygiene provisions and are restricting unnecessary face to face contact with anyone, which can be undertaken through telephone and e-mails. Please be reassured that we are doing all that we can to minimise disruption and keep all safe through these uncertain times. Whilst every care has been taken to provide this update, this will change in the coming days and weeks, so please log onto the Governments website for further updates.
You are advised to contact us via phone or email on 01582 512 555 or info@marshfarmfutures.co.uk
What is COVID-19?
COVID-19 is a new illness that can affect your lungs and airways. It's caused by a virus called coronavirus. There is currently no vaccine to prevent infection. The best way to prevent infection is to avoid being exposed to the virus.
Follow Public Health England advice:
DO
wash your hands with soap and water often – do this for at least 20 seconds
always wash your hands when you get home or into work
use hand sanitiser gel if soap and water are not available
cover your mouth and nose with a tissue or your sleeve (not your hands) when you cough or sneeze
put used tissues in the bin straight away and wash your hands afterwards
try to avoid close contact with people who are unwell
DO NOT
Touch your eyes, nose or mouth if your hands are not clean
Do not go to a GP surgery, pharmacy or hospital.
You can find the latest information and advice from Public Health England.
Use the NHS 111 online coronavirus service to find out what to do next https://111.nhs.uk/covid-19
For up to date information from the government click on link : https://www.gov.uk/government/topical-events/coronavirus-covid-19-uk-government-response