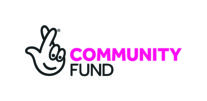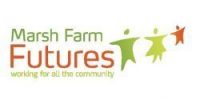 Luton based Marsh Farm Futures has successfully secured a share of £9.5million of National Lottery funding to help recover from the impacts of the Covid-19 pandemic.
The £49,010 grant has been awarded through the Covid-19 Community-Led Organisations Recovery Scheme (CCLORS). The scheme is led by independent trust Power to Change in partnership with Locality, The Ubele Initiative and Social Investment Business, and was part of The National Lottery Community Fund's Coronavirus Community Support Fund, that launched in May this year.
The money has helped Marsh Farms Futures realise the Better Futures Programme. The project will encompass food and care packages, a befriending service, activities for children and an Employability programme.
Marsh Farm Futures are match funding the budget amount towards food and care packages to ensure they reach as many people as possible.  The Better Futures Programme, officially launched on 11th November, was already in place to offer free packed lunches during the October half term to children who receive free meals, with over 179 packed lunches handed out.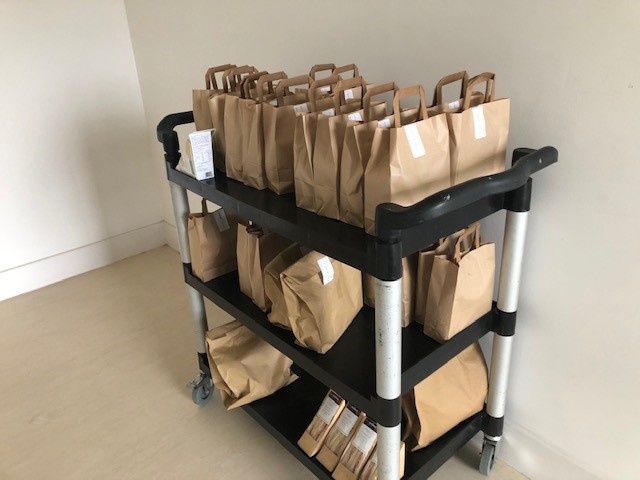 Some of the packed lunches handed out during the school half term 
Dave Crean, a Trustee and director for Marsh Farm Futures spoke about what this grant means to him and the community: "Firstly, I'd like to say well done to the team for securing this funding, this is truly wonderful for our community and I am delighted."
" Sincere  and huge thanks to the team that has delivered the CCLORS funding programme, which has given us this money to fully support and address the needs of residents through our project which includes befriending services, activities for children, employability support and food and care parcels. All these are especially important during this pandemic which has caused harsh times for everybody in different ways.
"This is what we are here for and why MFF was set up, to support the needs of the diverse community in Marsh Farm and surrounding areas – uplifting, encouraging and motivating people however and whenever we can ."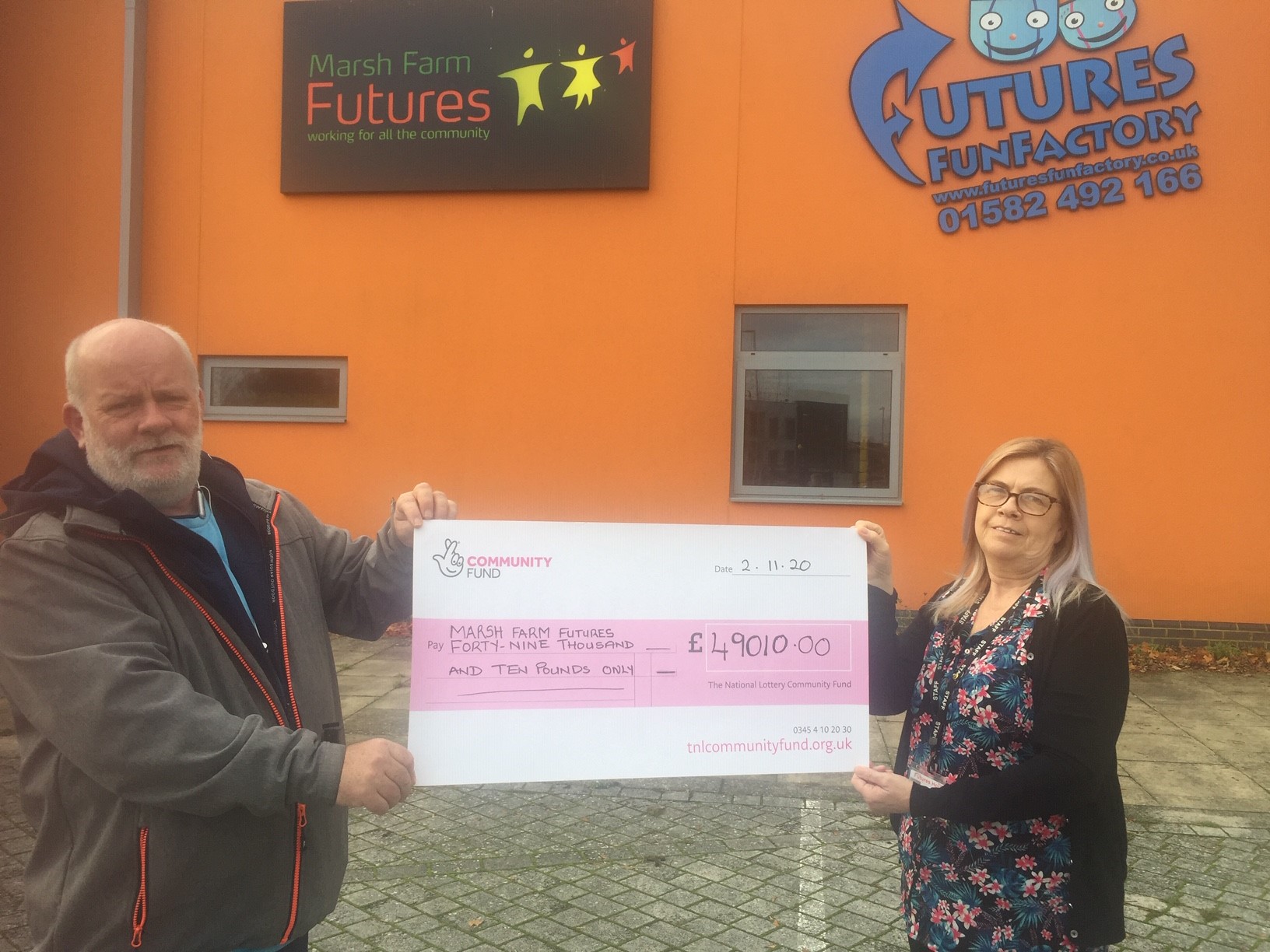 MFF Director, David Crean with Project lead, Cathy McShane
The Befriending service has been relaunched so that a wider number of people in the community who are isolated, alone and or in need of a friendly chat or who may need signposting to relevant services, can be reached.  As part of the befriending programme there is currently a weekly zoom quiz with some of the 50+ Art group who used to use Futures House for their sessions as well as a weekly zoom chat where they can catch up with each other, they have both proven to be immensely popular. Another weekly zoom meeting is being added to give members of the community the opportunity to connect with friends and family via zoom and have prebooked one to one chats.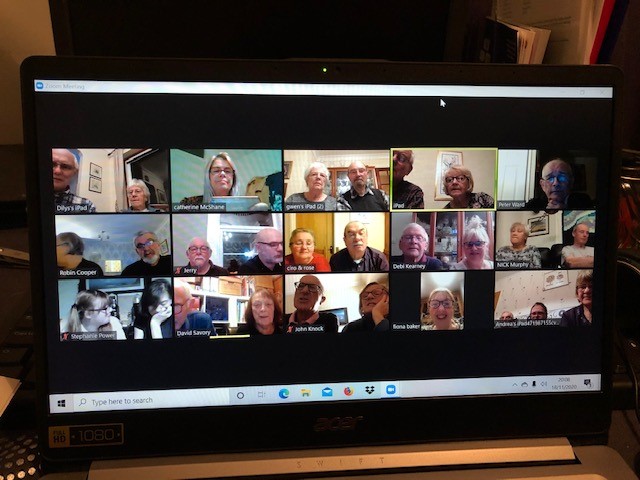 Sundon Arts' weekly quiz night
The final phase of the programme will include organised activities for parents and children, during and post lockdown and in the new year we will be organising an Employability Programme aimed at helping people, who may have lost their jobs due to COVID-19, back into work through one to one training and advice with professionals.
Project lead, Cathy McShane, Youth and Communities Manager said: "Our packed lunches programme was very well received, and we've had great feedback from parents and children.
"We are now in the second phase of the project, making up and delivering food and care packages to people and families in need in the community and have delivered packages to 10 families so far. We are determined to reach out to and support as many people as we can. I encourage anyone in the Marsh Farm or surrounding areas to call us, we are here to help and support you in any way we can. Call 01582 512 555 or check our website and social media pages for more information."
In total, 302 community-led organisations have received a total of £9.5million through CCLORS to help recover from the impacts of the Covid-19 pandemic. The total includes 205 community organisations led by, or that support, Black, Asian and minority Ethnic (BAME)* communities.
Grants of up to £100,000 have been awarded to community-led organisations in England facing severe financial difficulties as a direct result of the coronavirus lockdown. It has helped them to launch health and wellbeing projects, develop digital education workshops and continue providing vital services for their communities.
Vidhya Alakeson, CEO of Power to Change, said: "Whilst Covid-19 has had a devastating impact on people right across the country, it has disproportionately affected Black, Asian and minority ethnic communities. By bringing together this strategic partnership, we've ensured this much-needed financial support is reaching those communities that need it most."
To find out more about this funding and the various organisations involved in the CCLORS Funding Programme : National Lottery Community Fund, Power to Change, Ubele Trust, Locality and the Social Investment Fund   click here