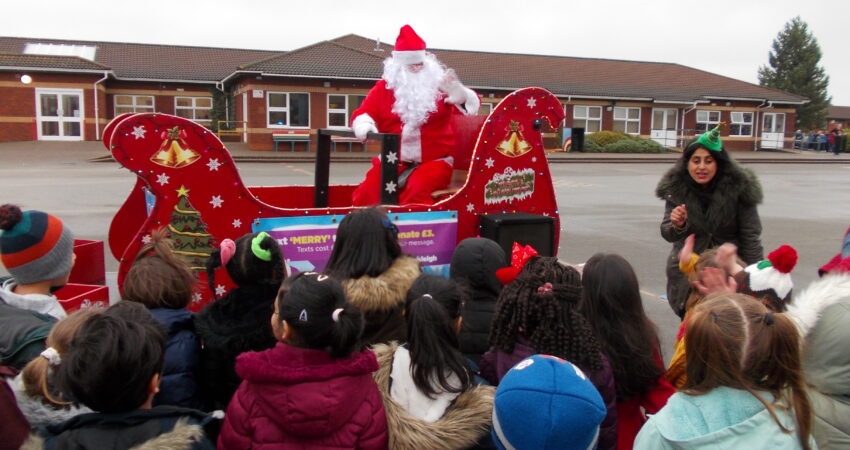 Santa's been busy delivering presents to children from primary and infant schools across Marsh Farm, Sundon Park, Icknield, Limbury and Bramingham!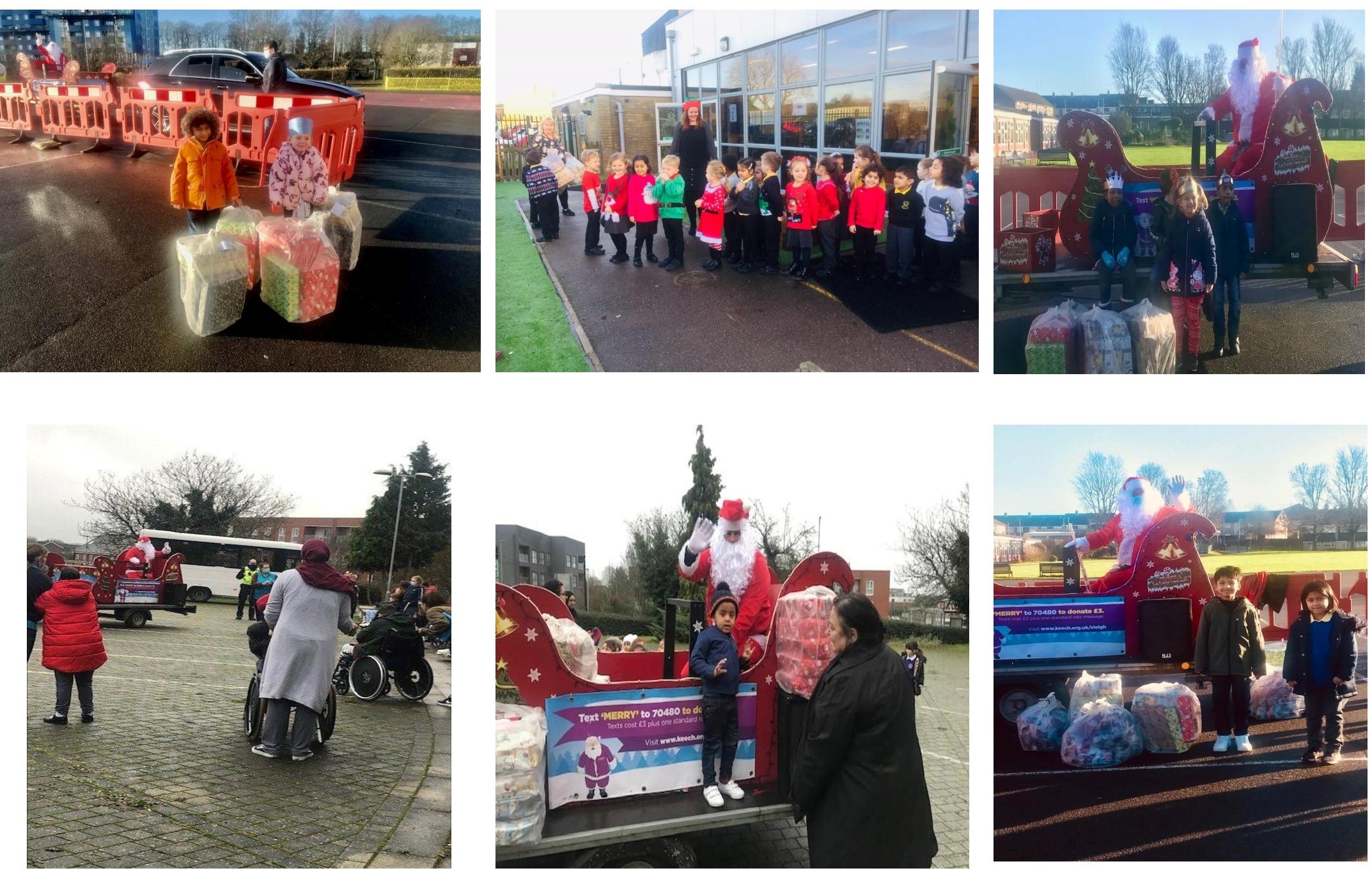 Delighted Children meeting Santa 
2020 has been a difficult year for people of all ages and following the downturn experienced by most charities, businesses, and families in the UK this year, Marsh Farm Futures decided to bring on some Christmas cheer and provide presents for children in Marsh Farm and surrounding areas. They were delighted and amazed that local businesses were also keen to get involved and make sure that Santa had a massive mountain of gifts to put the smiles on school children's faces.
Sponsors including Futures Community Voice, Nisa Local, Osprey UK Associates, Marsh Farm Fundraising Group and Cllr Anne Donelon  all supported Marsh Farm Futures to make this project a reality.

Luton Mayor, Cllr Maria Lovell with MFF Directors Cllrs Anne Donelon and Yasmin Waheed
Luton Mayor, Cllr Marie Lovell, came to Futures House, to officially thank everyone involved and helped wrap some presents. Speaking at the event she said " I'm so impressed, It feels like I'm a little girl in Santa's grotto and I believe that one thing that has come out of this pandemic is the community spirit and it so wonderful that we are all thinking of each other. I can't wait to see all the children's faces. It's actually quite emotional for me."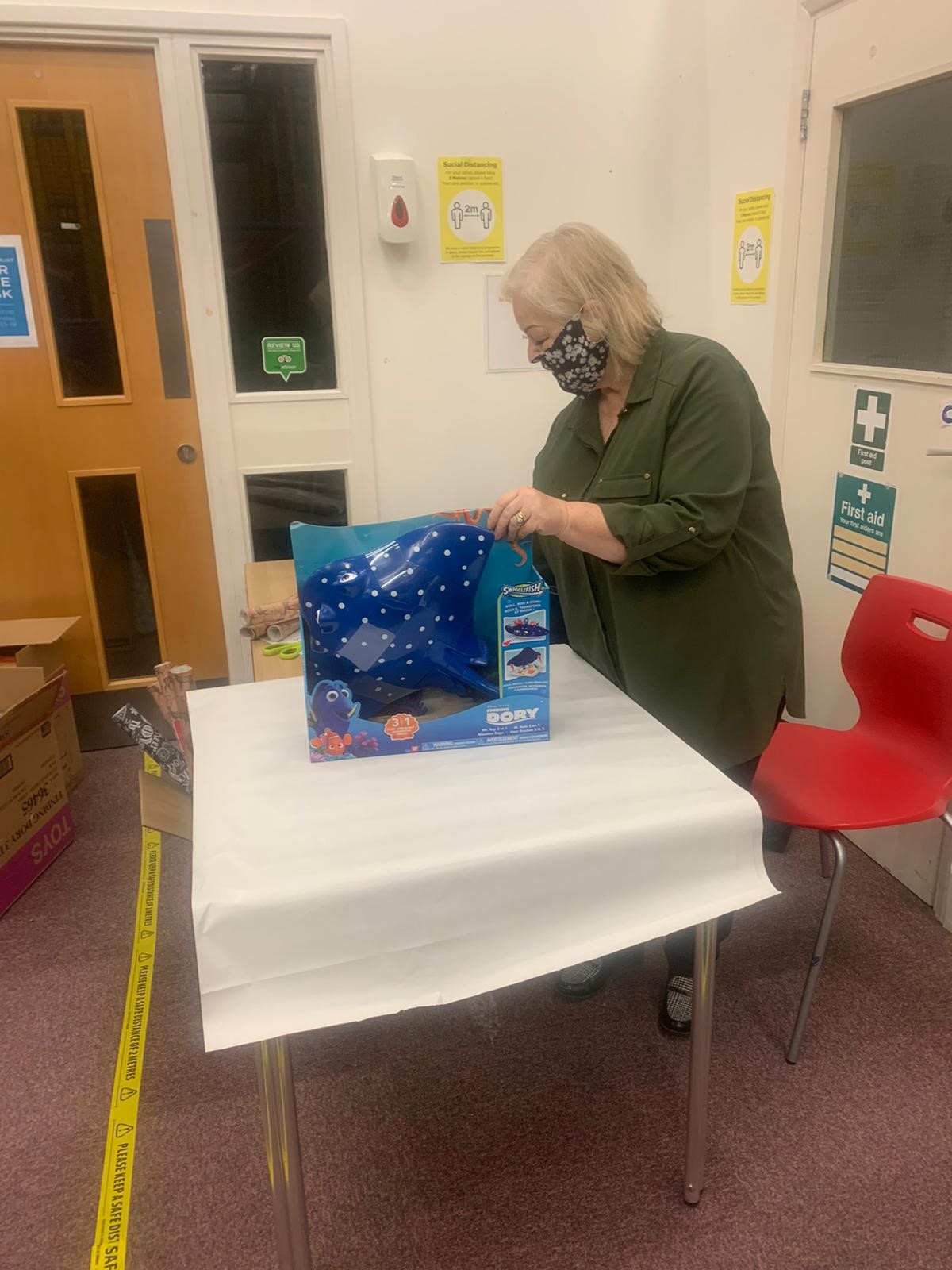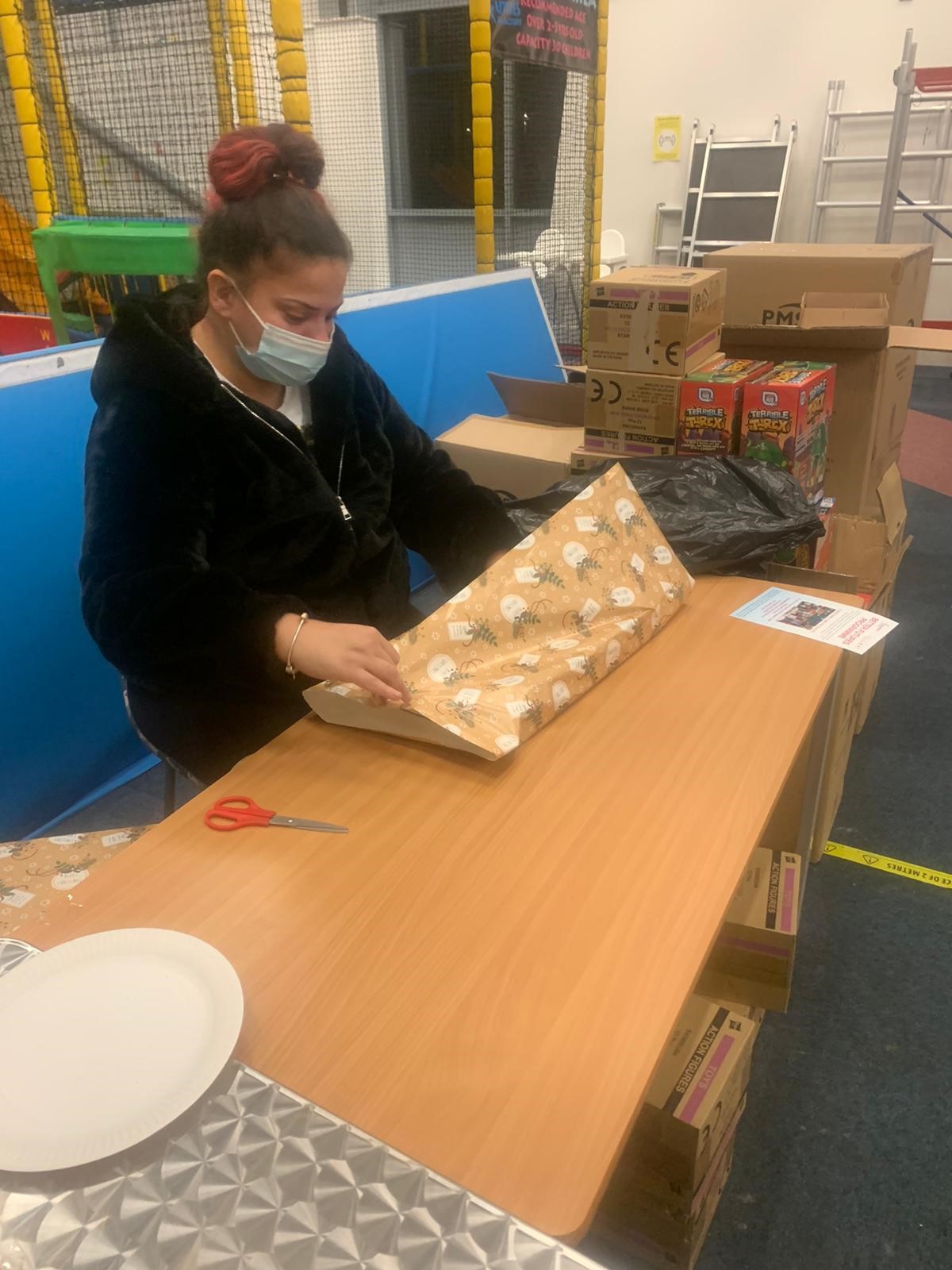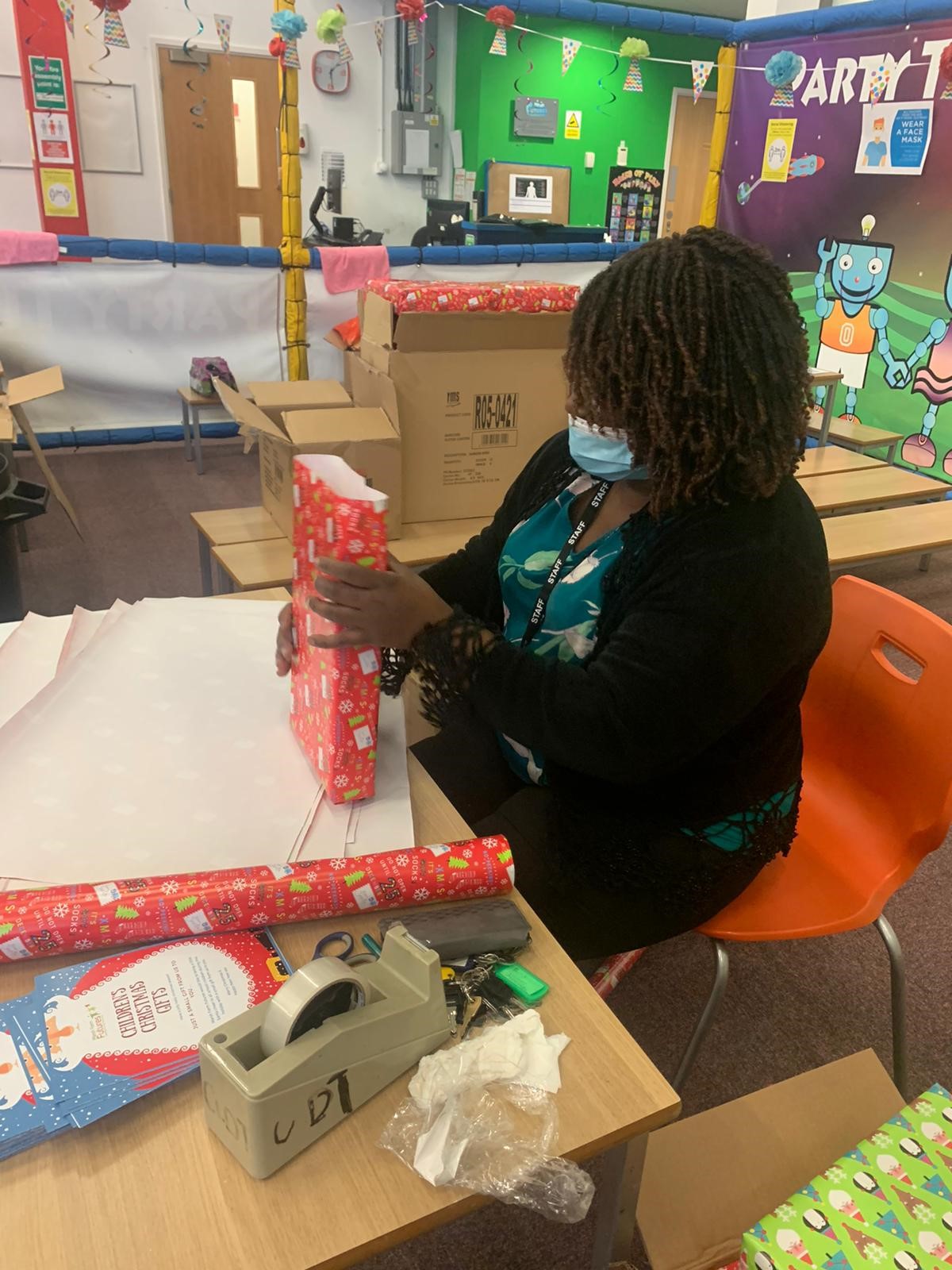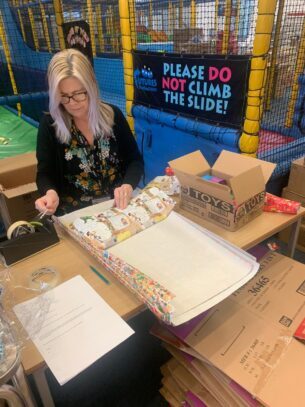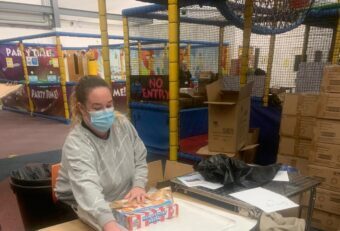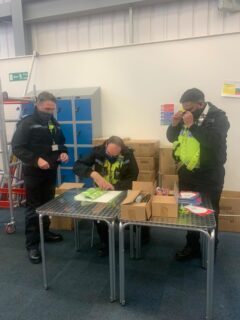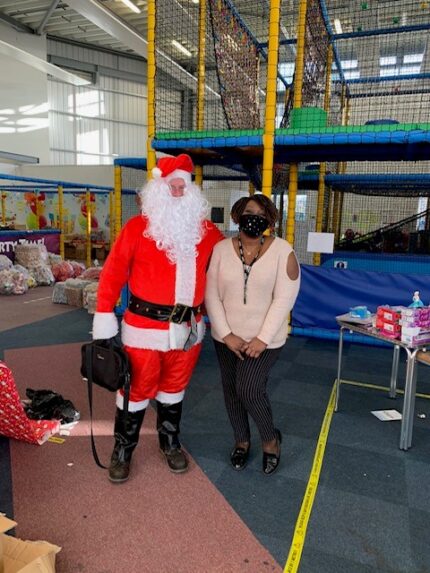 Busy times in the Toy Factory
See Santa Claus in action, click to watch the video
Marsh Farm Futures Youth and Communities Manager, Cathy McShane said:" The excitement is mounting here, it's been a busy few days getting all these presents wrapped and ready for all the children.  Its a wonderful way for us and sponsors to bring a smile to children in the area. Santa's helpers, put in all the hours possible to ensure that Santa would be able to get the presents to all the children without a hitch. "
As part of the Christmas  initiative, Nisa Local in the Marsh Farm Shopping Centre, will be holding 4 Raffle draws every week in January, where lucky winners will receive a £25 food voucher to use in their stores. The raffle tickets are in the cards in each present that the children receive.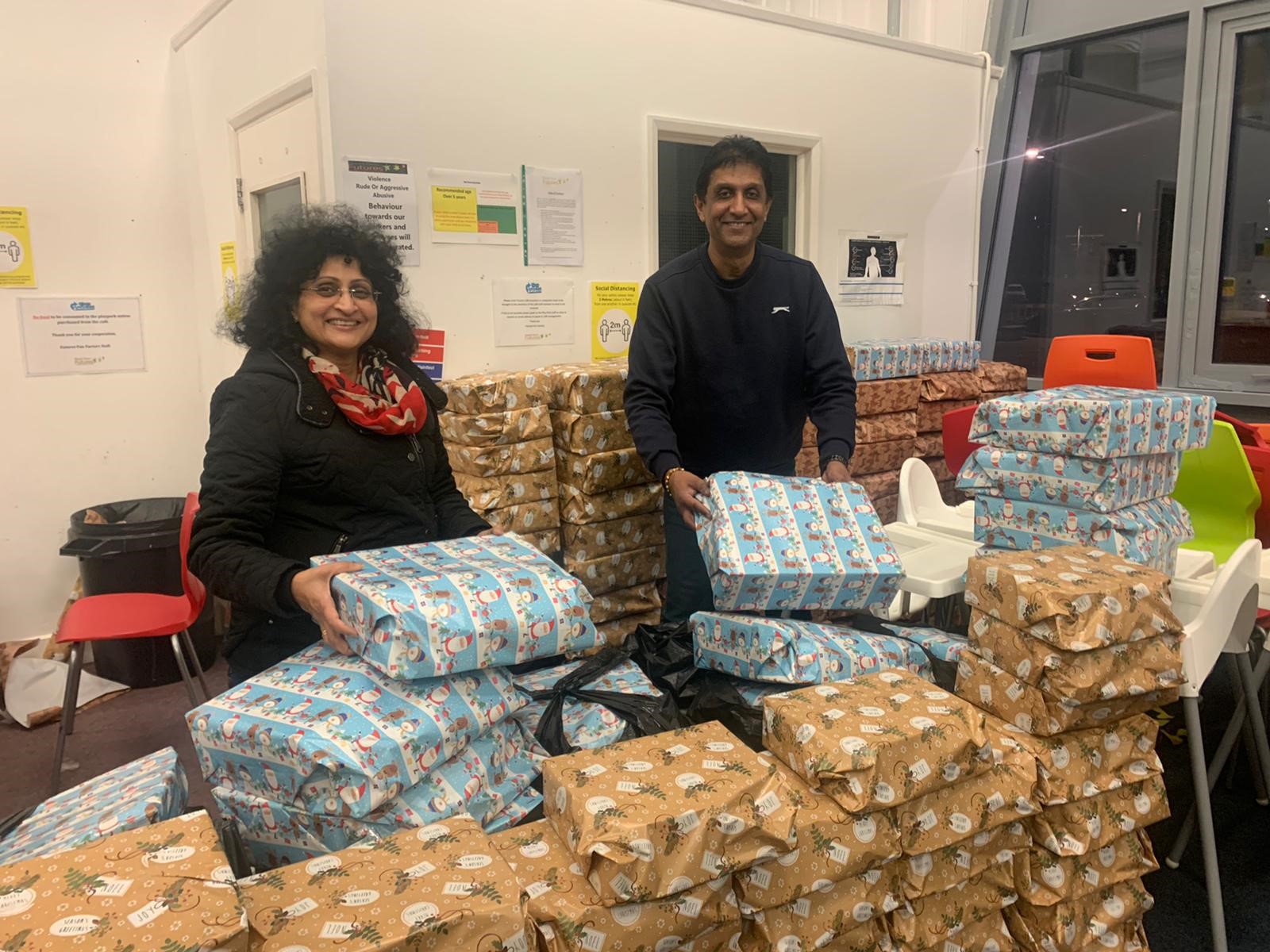 Mr and Mrs Patel from NISA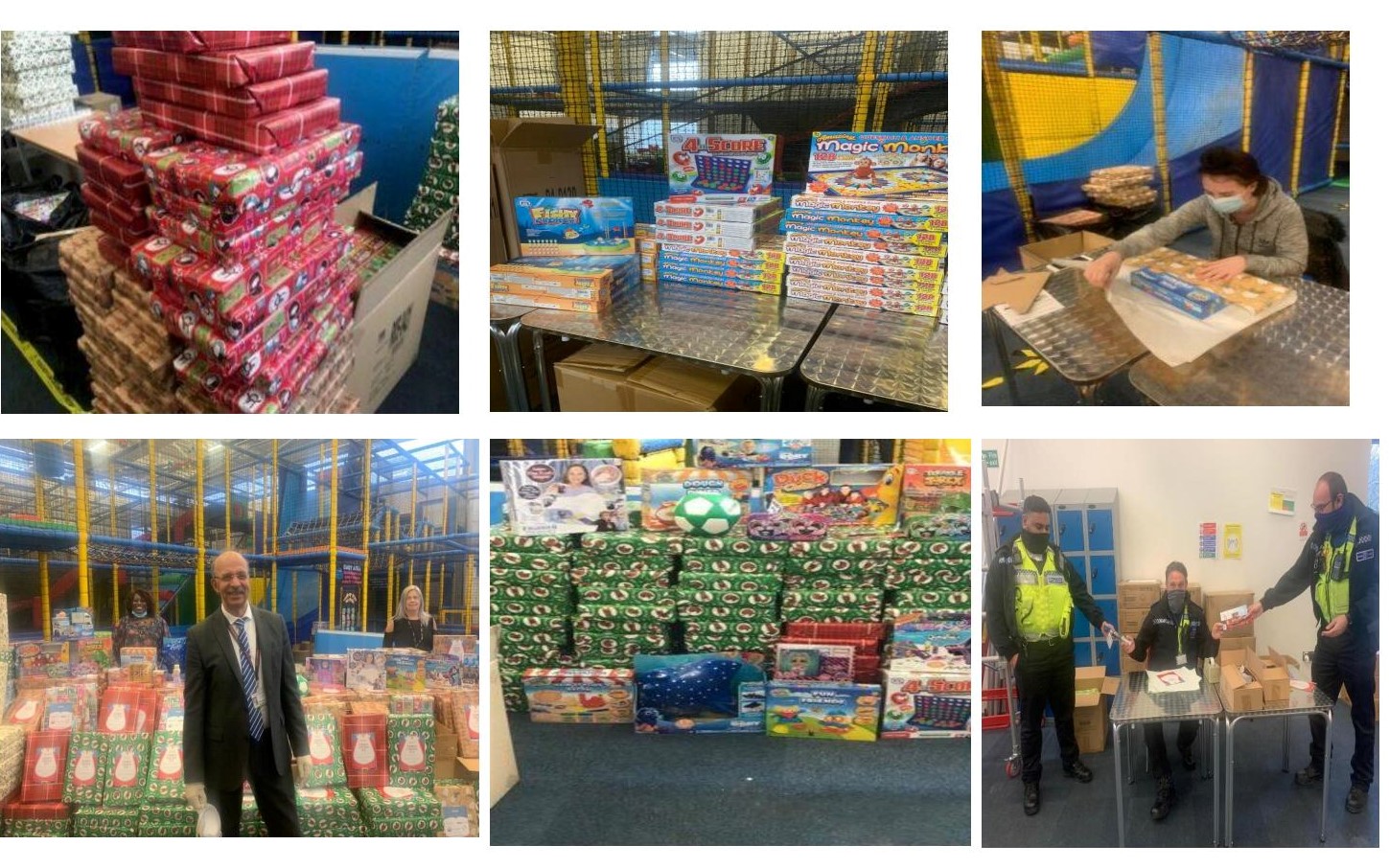 Marsh Farm Futures CEO, Mohammed Rafi said:" Marsh Farm Futures has a strong tradition for supporting local communities especially during troubled times, this year, we really have surpassed all expectations. It just goes to show Luton can move mountains when they have to! "
All donations received will go to Keech Hospice Care.