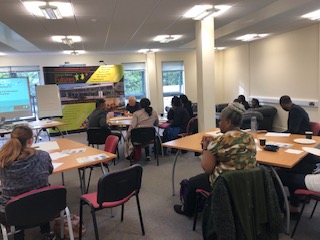 Marsh Farm Futures (MFF) held another very productive Community Conversations evening on Tuesday 23rd April 2019, with around 16 local people from all different walks of life in attendance.
These gatherings are aimed at encouraging the community to come together to discuss thoughts and ideas on community activities and potential businesses that will improve and benefit the local area, identifying and addressing possible barriers and how MFF can support them. Suggestions included community food growing, youth activities, a breakfast club and setting up a community fashion design company. Participation was very positive and some attendees were very keen to pursue these suggestions further.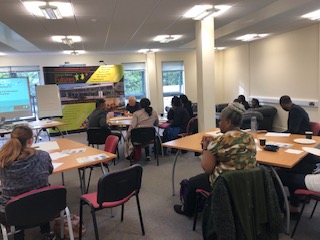 Ishaq Kazi, Project Manager and lead on the Power to Change Project for Marsh Farm Futures said: "These are exciting times for Marsh Farm and an opportunity for community led and generated ideas to materialise into community businesses. The enthusiastic response and participation from local people is very encouraging.
" I am delighted to say that through Power to Change, MFF will be in a position to provide support to set up these community businesses and facilitate further training covering all aspects of business planning, branding, marketing and social media tools."