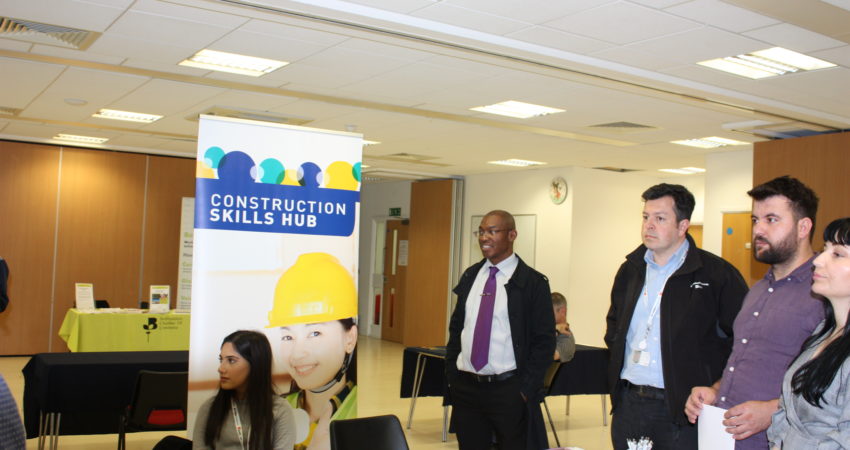 Marsh Farm Futures proudly hosted its annual  Enterprise Day on Monday 24th June 2019 with over 100 people in attendance.
The employment and networking event was opened by Chief Executive, Mohammed Rafi.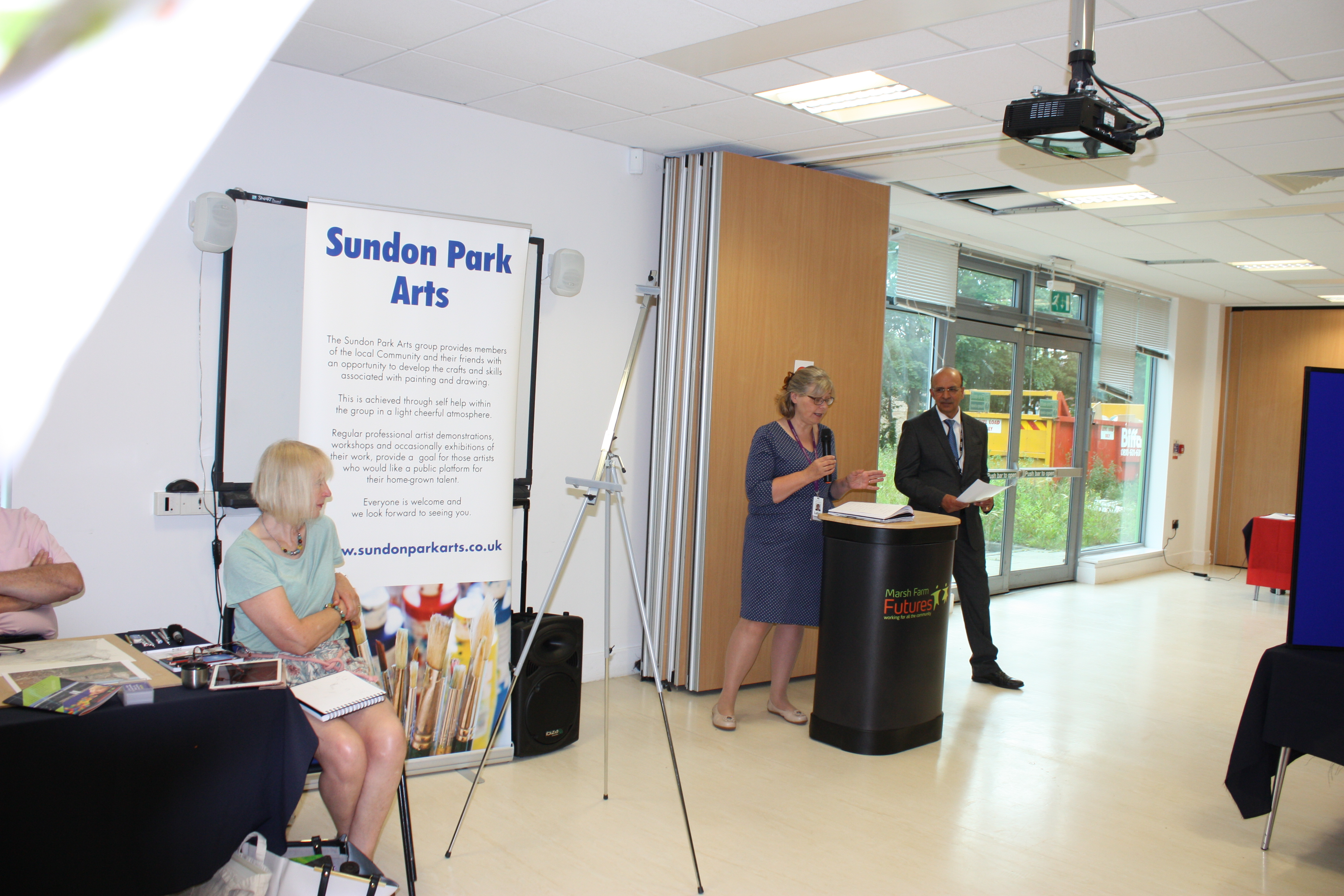 Laura Church from Luton Council
There were a variety of exhibitors, including, Beds Chamber of Commerce, Luton and Dunstable Hospital Radio, Giant Care and Bedfordshire Police who all had stalls and were on hand to welcome attendees and give information on their products and available jobs including apprenticeships.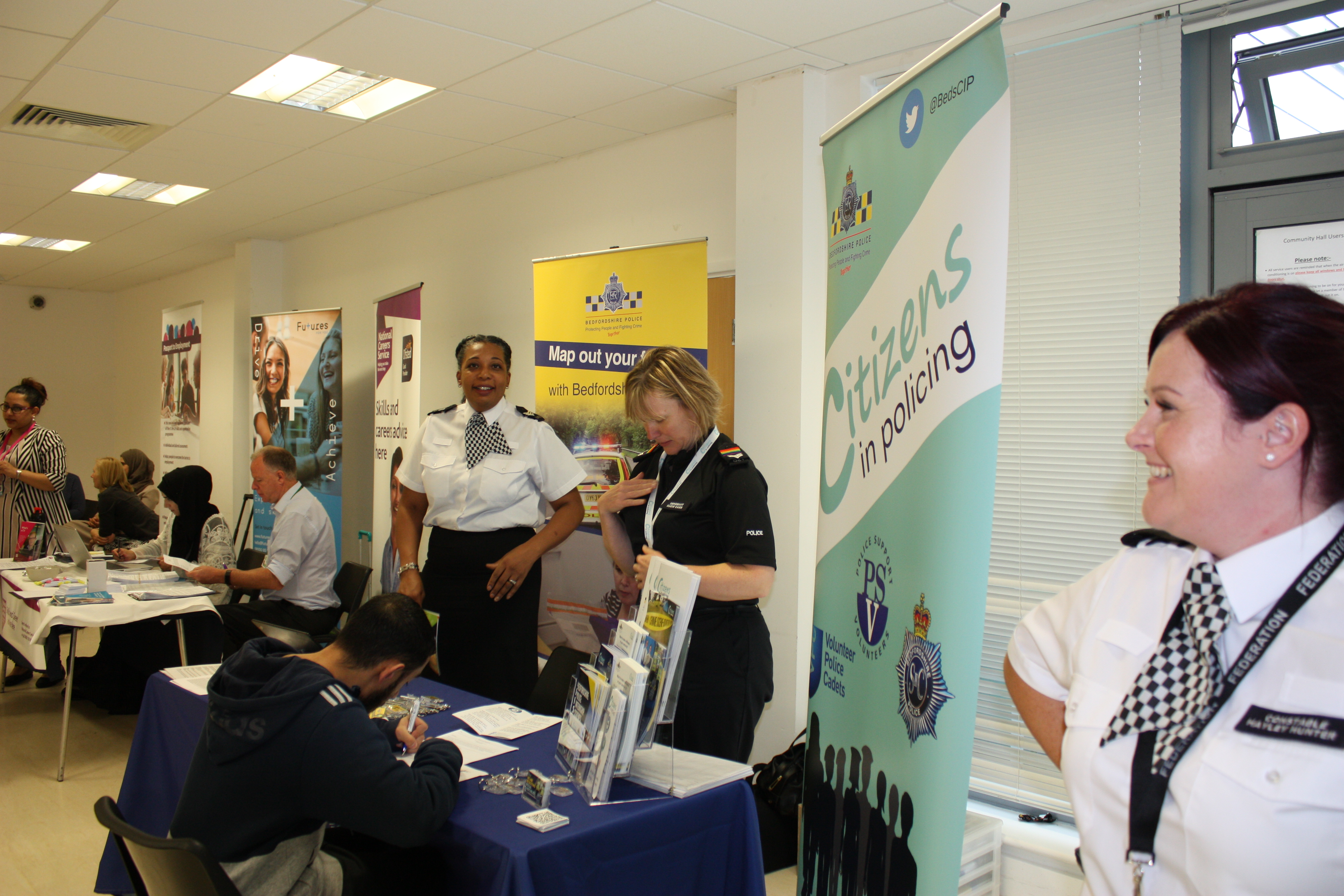 Speakers included Hazel Simmons, Leader of the Council, who gave a thought provoking talk on the challenges and opportunities available in Luton. She was followed by Laura Church, Corporate Director, Place & Infrastructure at Luton Council who spoke about the positive aspects of Luton's economy as well as major initiatives being undertaken at present. Mairead McGeoghan from Job Centre plus (DWP) spoke about the positive upturn in the job market in Luton at present and support available to unemployed people.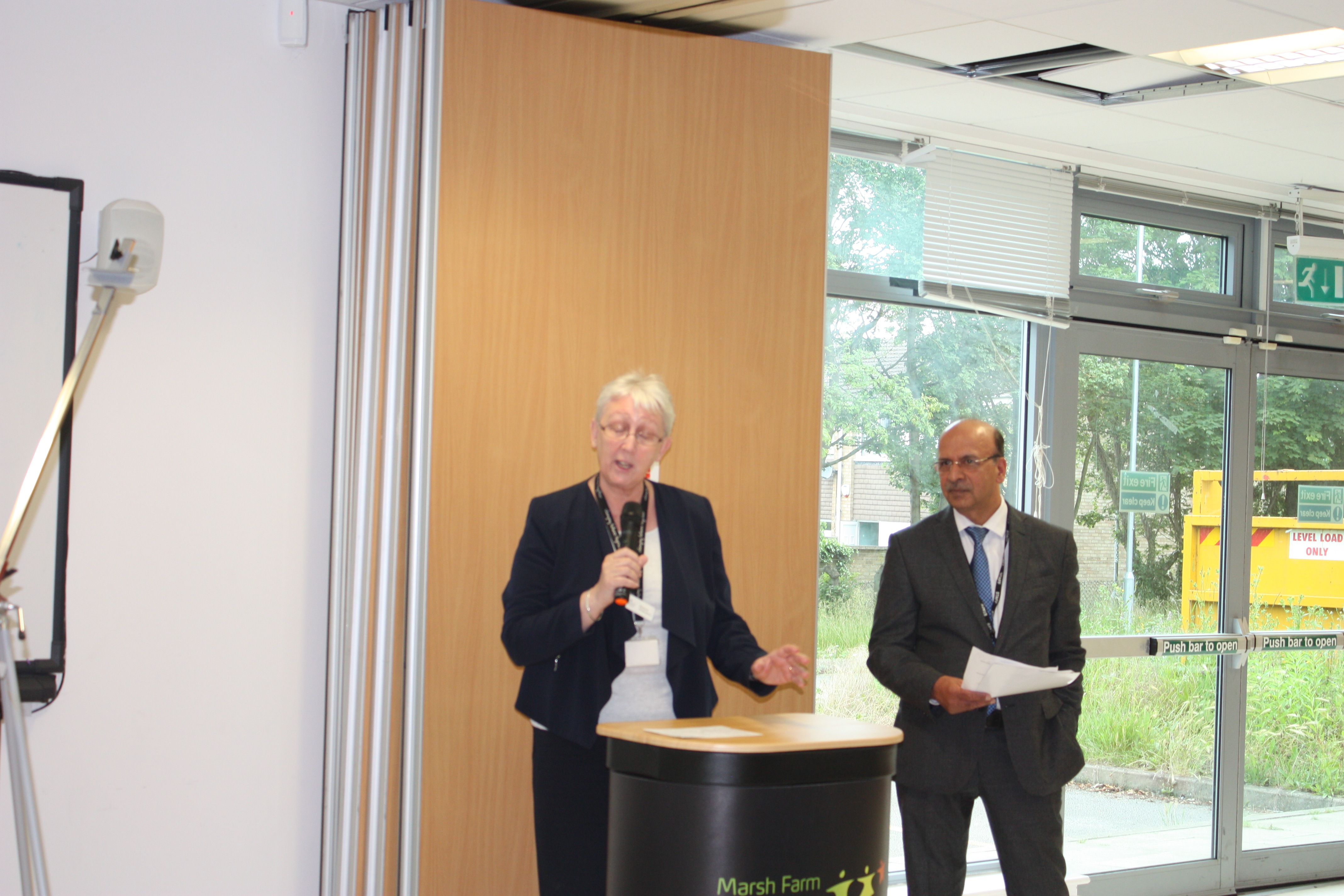 Mairead McGeoghan from JCP with Marsh Farm Futures Chief Executive, Mohammed Rafi
Ishaq Kazi, Event Organiser and Programmes Manager at Marsh Farm Futures, said:" My thanks to all the exhibitors who have taken the time to be part of this event. This is part of Marsh Farm Futures' commitment to assisting in offering sustainable employment opportunities to not only local residents but Lutonians as a whole. The job market has had an upward turn meaning that more people are now in employment but there are still quite a number of opportunities for jobs, business start-ups, apprenticeships and training.
 Hazel Simmons  from Luton Council
Exhibitors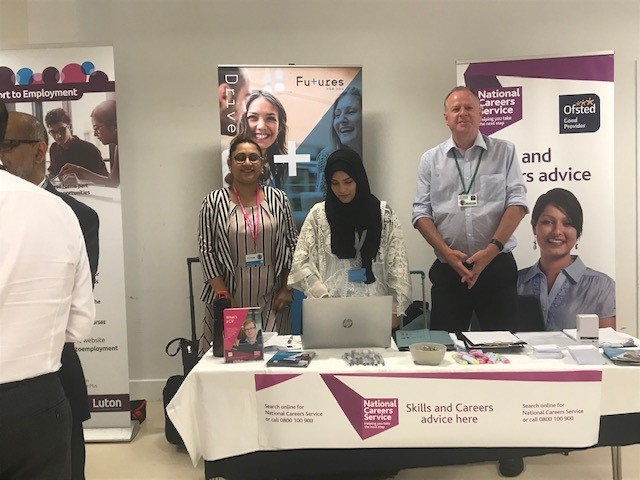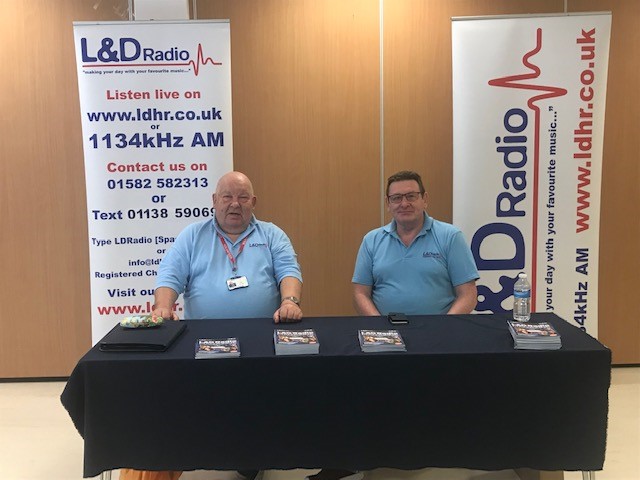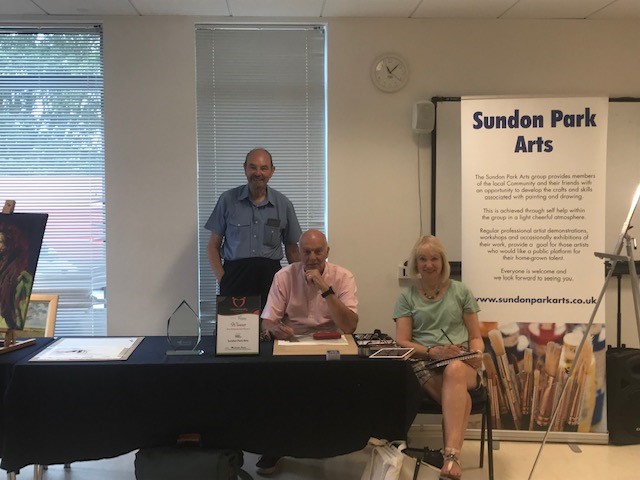 Cross section of attendees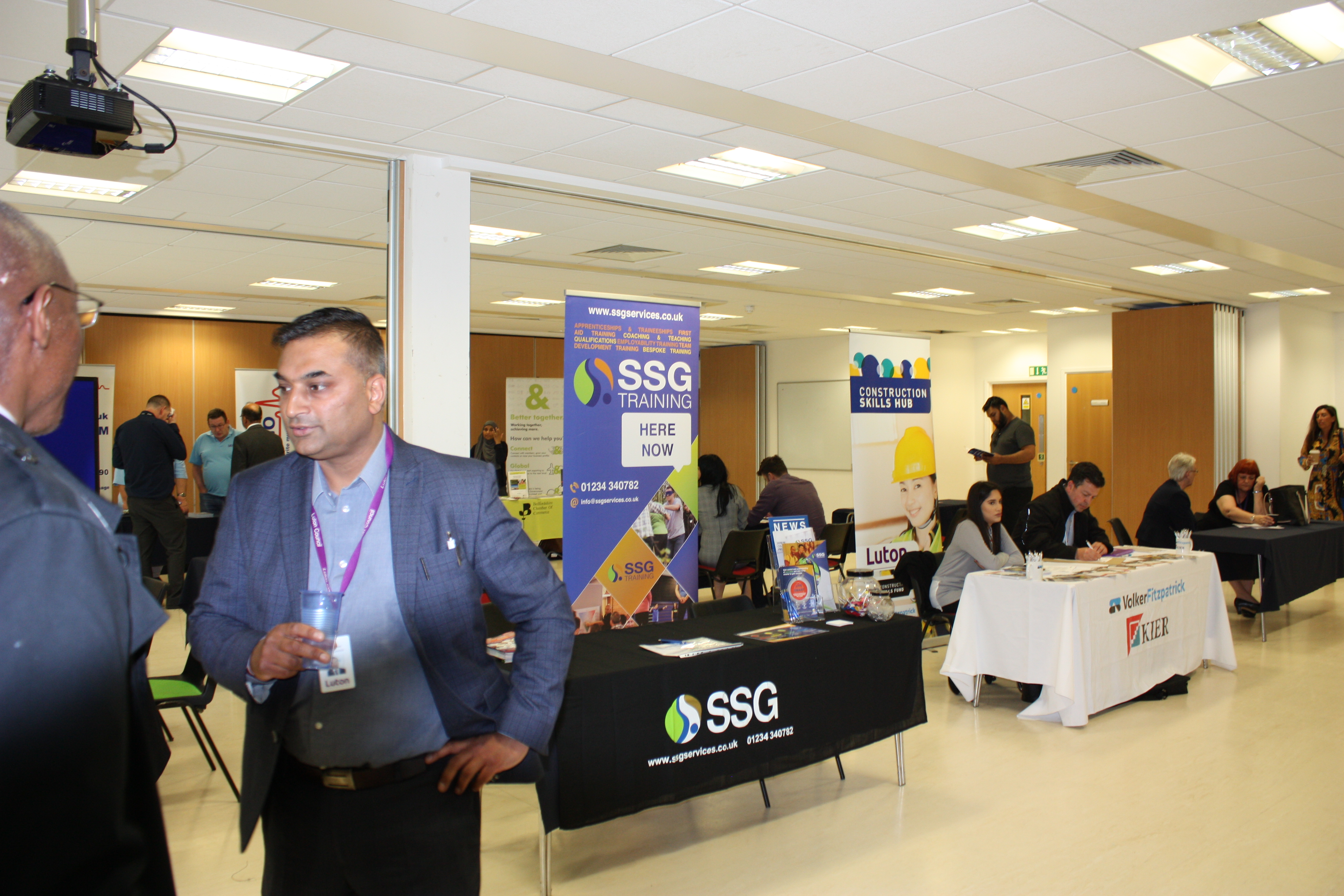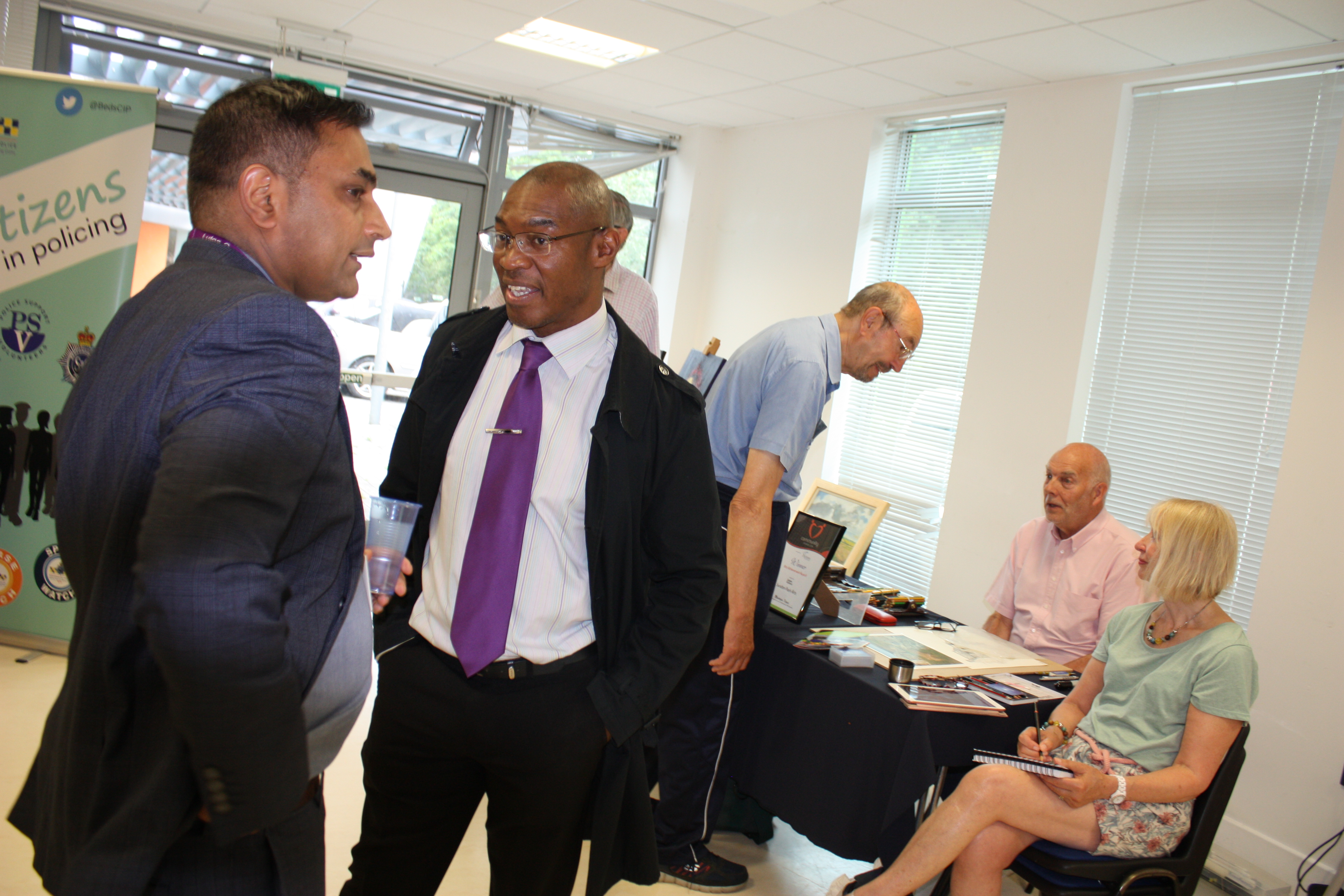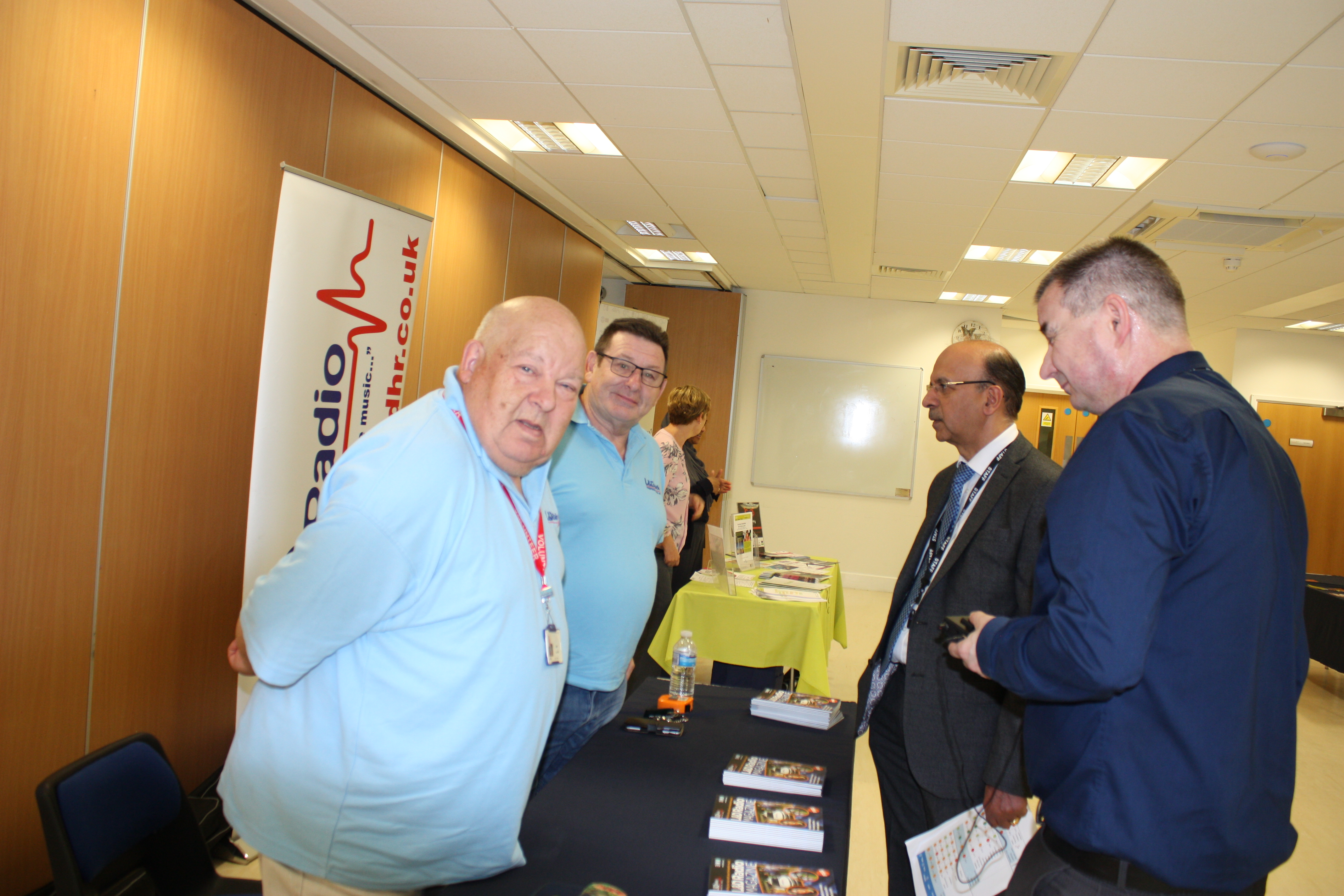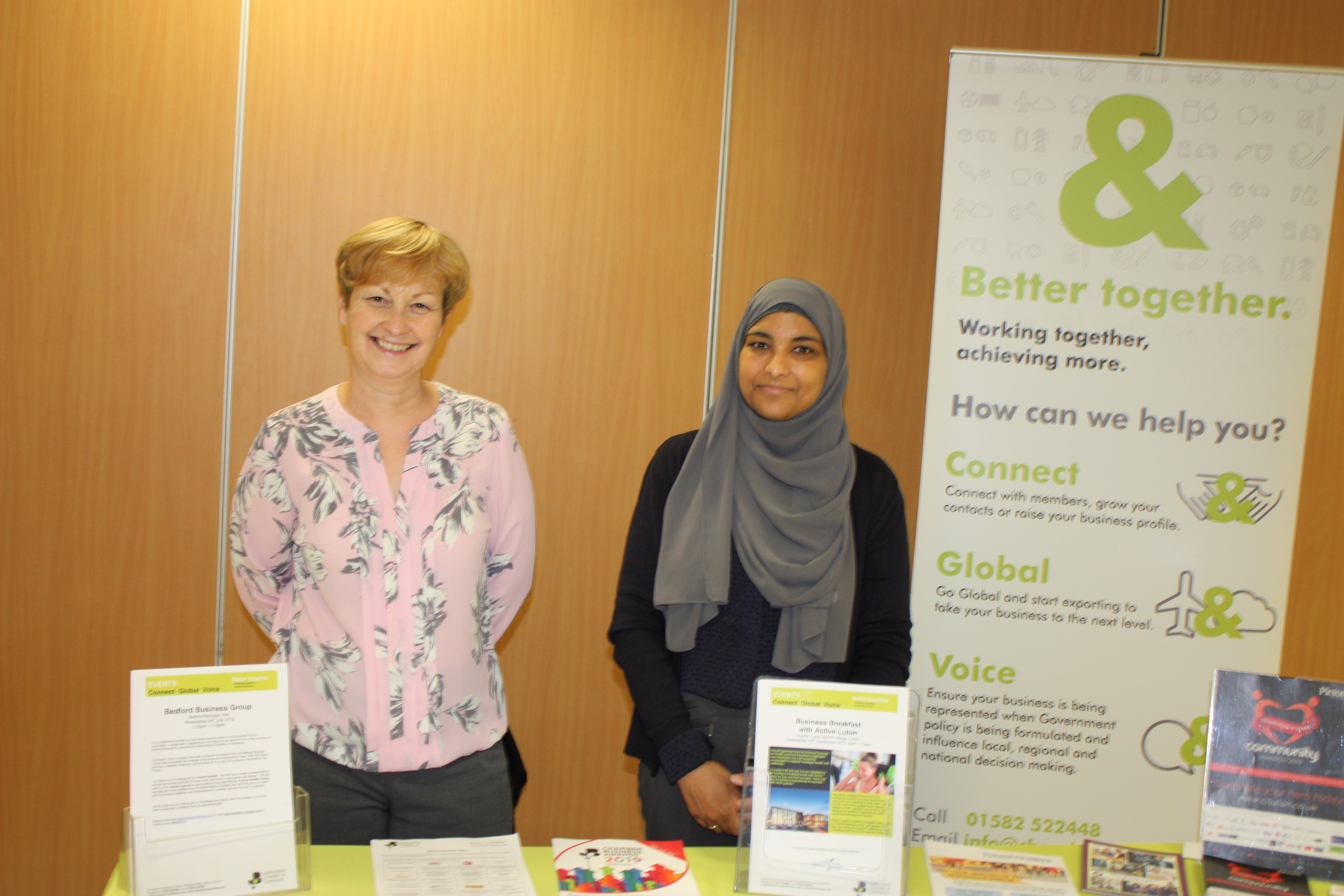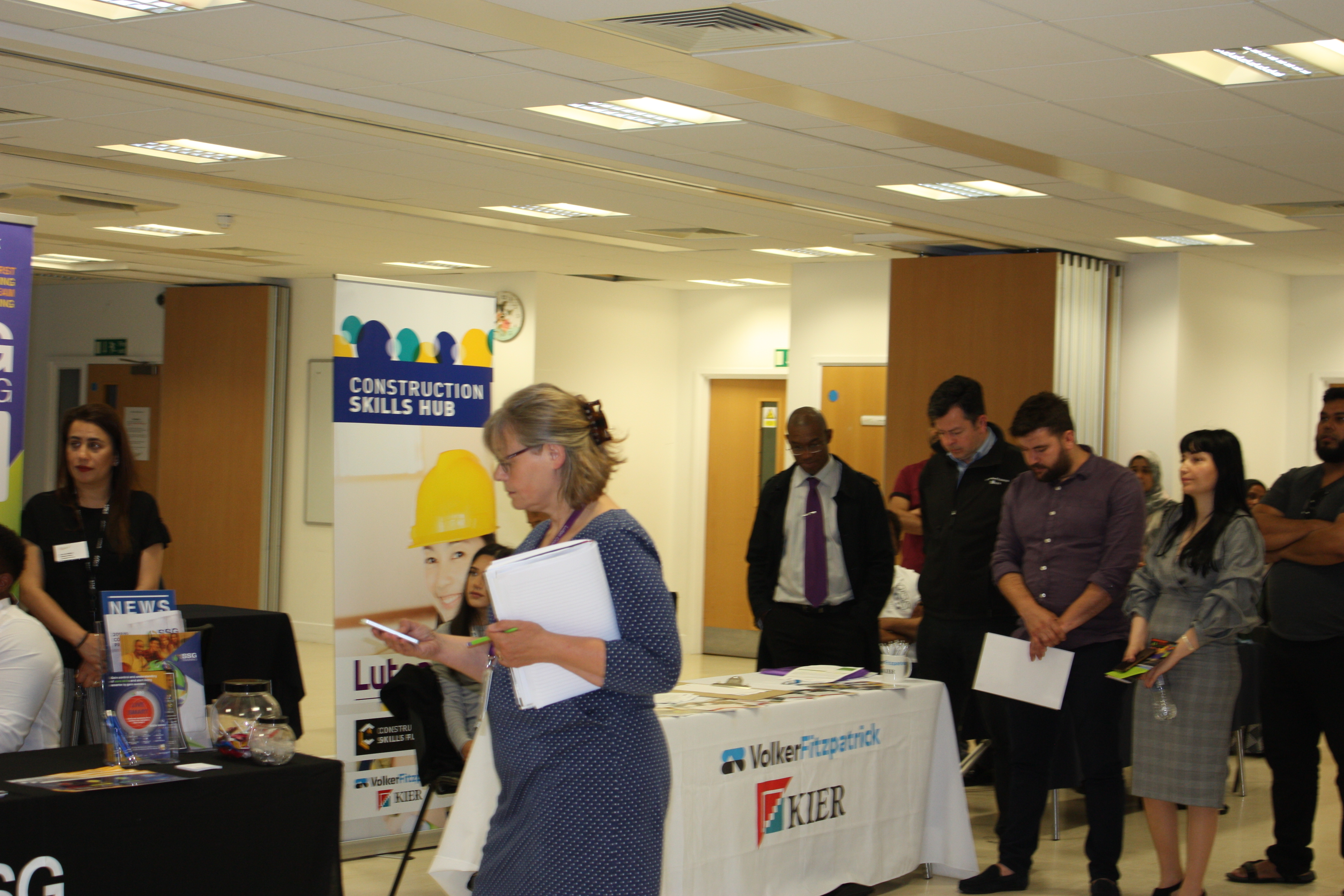 If you are interested in joining Futures Business Voice, a networking platform for local and surrounding businesses please contact Ishaq Kazi on 01582 512 555 or go to our website and download an application form.