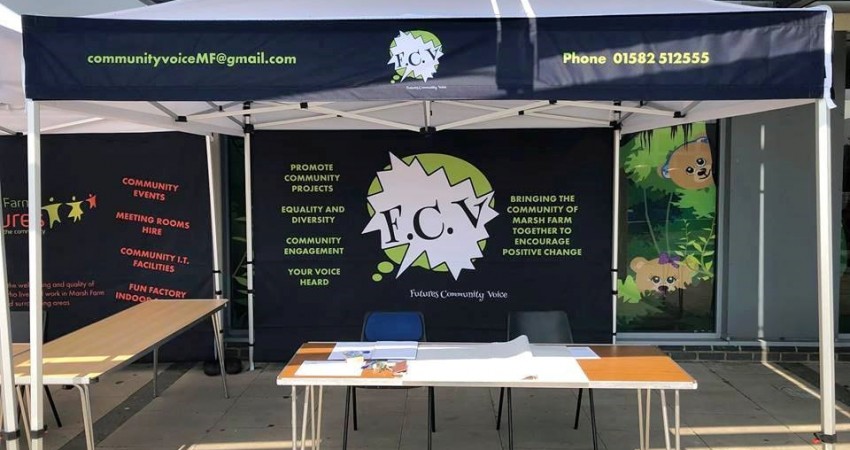 On Sunday 8th July, Futures Community Voice held a stall at the Futures Community Fun Day with the main objective of finding out what the community wanted to see more of in regards to activities taking place in the area. Several categories were put onto a flipchart and people voted with stickers as to what they wanted. These were the results of around 55 residents –The most popular request, with 35 % of votes, was for more Youth activities such as youth groups and also youth trips. Those with children between the ages of 7-10 years were made aware of the Youth Club starting Wednesday 11th July. Those with children not in this category were told that, depending on the success of the junior youth club, groups for older children may start in the future.
With 19% of votes, Mental Health Support groups proved to also be a much needed activity in the area. One person even mentioned that they walk to town every week to access a support group as they cannot afford bus fare and there is not a local group that they are aware of. We will be looking into what exists already in the area and hopefully make connections in order to raise awareness for local residents.
A couple of people that voted on Parent Support commented that there was a lack of groups for new or expectant mothers in the area. Again, we will need to look into what is already in the area that we can possibly signpost to.
50+ groups received 9% of votes. When told of the existing classes taking place at Futures House these people responded saying they were unaware. We possibly need to look at how we advertise groups like this in order to raise awareness.
In the Other category there were 3 activities brought up. Cooking class was the most popular activity mentioned, followed by dancing class and then coach trips specifically for 50+.
It was a very informative day for us and we look forward to following up on the community's suggestions.