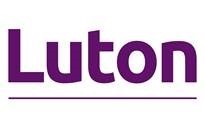 Community Funding and Business Support Information from Luton Borough Council
UK Government Business Funding
Accessing food and essential supplies: shopping for others – The Department for the Environment, Food and Rural Affairs has published guidance on accessing food and essential supplies during the coronavirus pandemic. This includes guidance on how to shop for people you know who are self-isolating and unable to get to the shop: https://www.gov.uk/guidance/coronavirus-covid-19-accessing-food-and-essential-supplies
The Government is making grants of up to £100,000 available to food charities. You can apply for the grant to provide for people unable to afford food, who have moved into temporary accommodation as a result of COVID-19, for example those who have left home due to domestic abuse, newly released prisoners, the newly homeless. Find out more:  https://www.gov.uk/guidance/coronavirus-covid-19-apply-for-the-food-charities-grant-fund
COVID-19 Business Rates Reliefs and Grant Funding – NEW! Local Authority Small Business Grant Fund – This is a £10,000 grant for businesses in receipt of small business rate relief or rural rate relief. However, any organisation claiming Charitable Rate Relief is explicitly excluded.
Discretionary Grant Fund – Government has announced additional discretionary support for small businesses, including charities. This additional fund of £617m will be distributed via local authorities. It is aimed at small businesses – and charities – who were not eligible for the Small Business Grant Fund or the Retail, Leisure and Hospitality Fund. To qualify, organisations must have fewer than 50 employees, and be able to demonstrate that they have seen a significant drop of income due to coronavirus restriction measures. There will be three levels of grant payments. The maximum will be £25,000. There will also be grants of £10,000. Local authorities will have discretion to make payments of any amount under £10,000.
Retail, Hospitality and Leisure Grant Fund – This grant scheme offers a grant of £10,000 where the rateable value is £15,000 or less, with the grant increasing to £25,000 where the rateable value is between £15,001 and £50,999. A wide range of premises fall under the 'retail, hospitality and leisure' definition, including charity shops, cafés, sports grounds and clubs, live music venues, theatres, tourist attractions, etc., so it is well worth checking your eligibility for the grant. Businesses in the retail, hospitality and leisure sectors (and some nurseries) in England will also have a 12-month business rates holiday.
Frontline charities: guidance on coronavirus testing – The Department for Health and Social Care has published guidance on coronavirus testing, including who is eligible for a test and how to get tested. Charities and workers delivering critical frontline services are included in the list of essential workers and those prioritised for testing (England only) : https://www.gov.uk/guidance/coronavirus-covid-19-getting-tested#list-of-essential-workers-and-those-prioritised-for-testing-england-only.
The Coronavirus Job Retention Scheme has been extended until end of October. The scheme will continue in its current form until the end of July and will then change to allow more flexibility to come in from the start of August : https://www.gov.uk/government/news/chancellor-extends-furlough-scheme-until-october.
Community and Charities Funding Opportunities
Community Led Local Development (CLLD) Small Grant
Due to the Coronavirus (COVID-19) pandemic applications for the above have been extended indefinitely. If you still wish to apply you can. Go to the LBC website for more details.
Sports (with a learning element)
Environmental activities, which support Climate Change (with a learning element)
Adult Learning – training
Relieving Poverty, based on Social Justice and including projects to support people of all ages (with a learning element)
Deadline: Applications are still open
England Cricket Board Return to Cricket Grant Scheme
For cricket clubs and leagues where other potential sources of financial support are not available, grants of up to £1000 are available for clubs with an adult section only, and up to £3000 if the club has a junior section. Leagues can apply for up to £2000.
https://www.ecb.co.uk/be-involved/club-support/club-funding/emergency-support-programmes
Deadline: 17th July 2020
Bedfordshire Coronavirus Emergency Fund. This fund is open to voluntary and community organisations that are based in Bedfordshire & Luton only, and have clear charitable aims & objectives. Grants of up to a maximum of £7,500 are currently available but please read the guidance notes/criteria  BEFORE applying. BLCF – Bedfordshire and Luton Community Foundation –https://www.blcf.org.uk/bedfordshire-coronavirus-emergency-fund-page
Thomas Wall Trust Charities 2020 Grants Programme offers grants of up to £5000 for projects or core activities that support literacy, numeracy, digital and learning skills that lead to employment The fund is aimed at UK registered charities with Charity Commission for at least three years with annual turnover below £500,000 for projects that work with disadvantaged adults to improve their basic digital skills for work and life:  https://www.thomaswalltrust.org.uk
Deadline: next funding round will open in July 2020
Sports Funding – Team Beds. The National Dashboard for the Community Emergency Fund provides a 'live' breakdown of the number of applications received and assessed; together with numbers approved and the total sum awarded by Local Authority Area. If any clubs and/or community groups in the area need help and support to apply to this fund please get in touch directly on line https://www.teambedsandluton.co.uk/funding–insight
LBC's funding locators. For daily funding updates for the voluntary/community sector and businesses please register on LBC's funding locators.  Click to go to the Business funding locator 
Click here to find out more about voluntary sector /community sector funding opportunities .