Marsh Farm Futures are very pleased and humbled to be one of the top three winners of the first ever 12 Days of Luton' Community Spirit Awards, hosted and organised by the Luton Community Action Group (LCAG)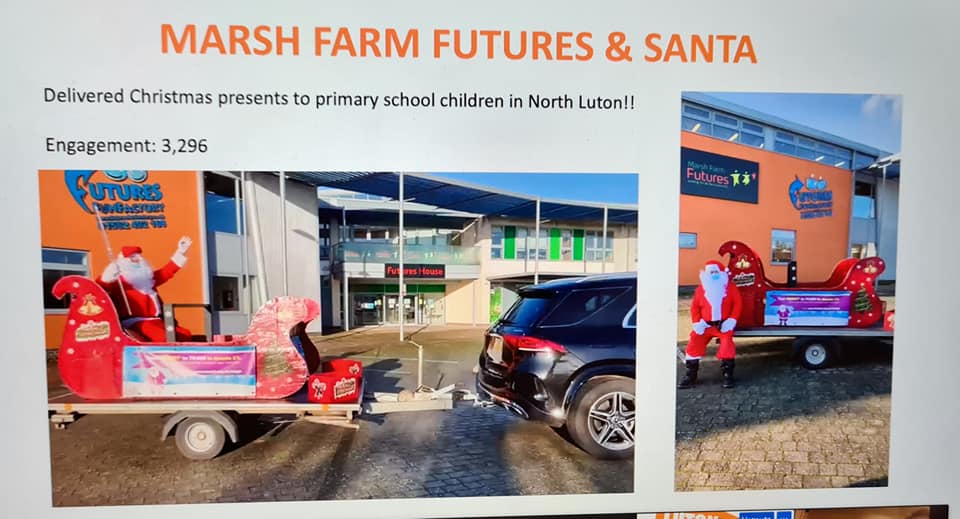 During the online celebration on Tuesday 26th January 2021, participants watched and heard about the fantastic efforts of various groups and organisations to support the community during the Covid 19 pandemic.
The Mayor, Cllr Marie Lovell sent a recorded message of thanks and the leader of the Council, Hazel Simmons and Chief Executive, Robin Porter, also took part to thank everyone involved.
Marsh Farm Futures Chief Executive, Mohammed Rafi said: "The amazing community spirit and support that groups and organisations are providing to the community in Luton is a testament to the resilience and strength in joint efforts and we are proud to be a part of it. It has been heart-warming to see and hear about the joy and pleasure that the different projects have brought to the community.
"MFF Directors, staff and volunteers worked tirelessly along with NISA local staff to get over 3000 presents wrapped and delivered by Santa because we recognised that the children needed something to smile about particularly as they had to get used to difficult and different ways during what is usually a celebratory period.
"Congratulations and well done to all the organisations and people nominated and our fellow winners, Big Farley Local and the Irish Forum."