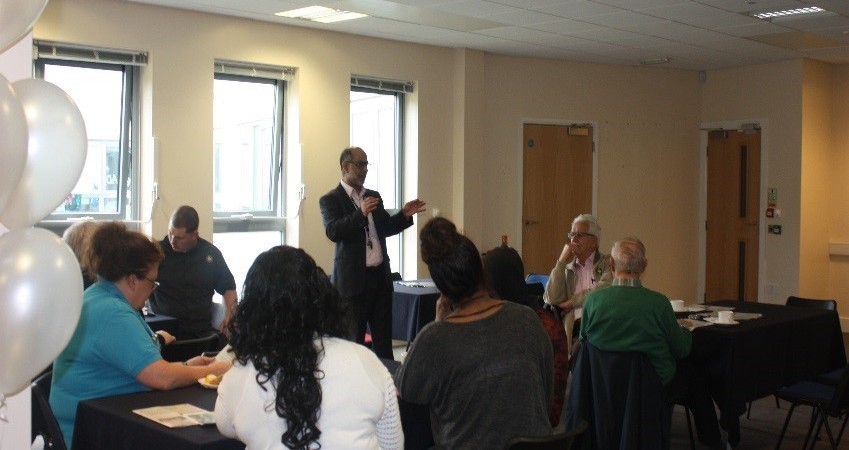 Marsh Farm Futures opened its doors to the community on Friday 4th May 2018 to celebrate the annual Community Business Weekend.
Organisers, Power to Change, started the Community Business Weekend three years ago to offer a unique opportunity for local people to visit and see how they can get involved in community businesses.
All team members at Marsh Farm Futures helped to set up the event which was a Community Business Tea Party theme with free teas, coffees, cakes, scones and samosas on offer. Members of the local community listened to Ishaq Kazi, Programme Manager delivering the Empowering Places Programme at Marsh Farm Futures talk about the benefits of community business, how community businesses can be set up and the sort of help and support that would be offered by Marsh Farm Futures.
Ishaq Kazi, Programmes Manager, Marsh Farm Futures said:" There are great opportunities here for local people to get involved and drive the initiative. We are aiming to address local issues with local solutions."
Mohammed Rafi, Chief Executive Marsh Farm Futures said: "It really is an exciting prospect for Marsh Farm as an area and I hope that the people who attended the event pass on the word that we are here to help them achieve and set up a range of community businesses that will boost local economy, offer employment opportunities and help Marsh Farm thrive."