Events
Please see the below calendar for all new and exciting events happening with and around Marsh Farm Futures.
Regular Events:
Monday
Tuesday
Wednesday
Thursday
Friday
Luton Foodbank, 11am-1pm
Limbury 50+ Group, 2pm-4pm
Sundon Park Art Group, 9:30am-12:30pm
Futures 50+ Group, 1pm-3pm
Shah Jalal Prayer Group, 1pm-2pm
Yoga, 7pm-8:30pm
Stay & Play, 9:45am-11:45am
Sangam Ladies Group, 2pm-4pm
AMA Prayer Group, 2pm-3pm
Sundon Park Art Group, 7pm-9pm
Pilates, 9:45am-10:45am
Ladies Exercise Class, 7pm-8pm
Youth Club

7 -10 yrs 6pm to 8pm

Youth Club

11 – 13 yrs
4.15pm – 6.15pm

14 – 16 yrs

6.45pm – 8.45pm

Latest news on FFF
August 14 @ 8:00 am

-

August 31 @ 5:00 pm
Event Navigation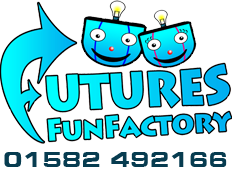 We are aware that the Government has announced that Soft Play centres can re-open from Saturday 15th August 2020.  We are waiting for further details from the Government and will update you as soon as we can.   We look forward to welcoming you back to Futures Fun Factory.
Please check our website and social media channels for further updates.