Shannon Lynch is the  Administrator and Volunteer Coordinator for the Hope Programme based in Futures House.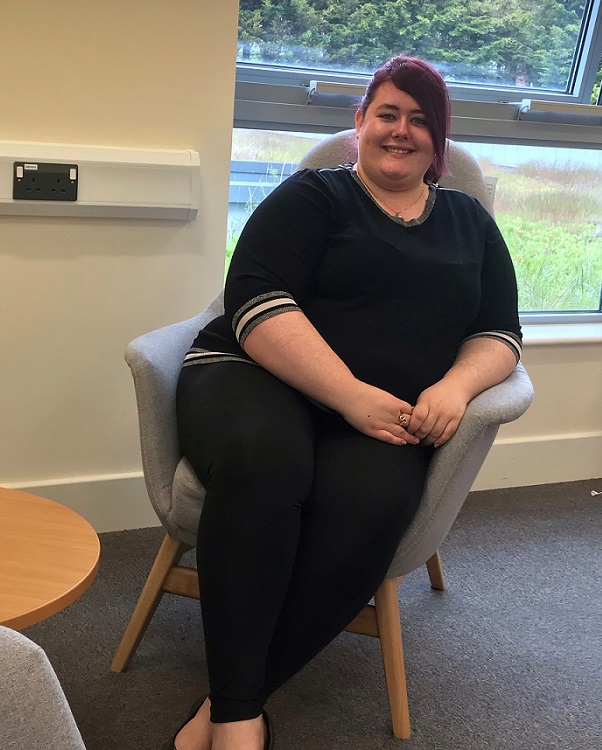 What is the Hope Programme
The Hope Programme is a long-established charity in Bedfordshire helping people over 10 years of age to cope and recover from the trauma of rape and other forms of sexual violence. We are the only specialist service for victims of sexual violence in the area.
We offer a telephone helpline, counselling, coaching and emotional support.  Our services are free, and victims are not expected to talk about what happened to them.  Our fully qualified and specially trained counsellors work from safe and accessible places across Bedfordshire.
Over 90% of our service users feel able to progress to better quality lives after 16 -18 weekly counselling sessions, with improved emotional well-being and reduced trauma.
What's your background and how did you become a part of the Hope Programme:
My background is from a psychology perspective, I  recently obtained a Masters degree in Forensic Psychology from the University of Bedfordshire, which has led me to have a strong interest in helping victims of crime particularly those who have experienced sexual violence. During my research into volunteering to help victims and survivors of sexual crimes, I came across The Hope Programme and instantly believed in the services they provide for Bedfordshire communities.  I was fortunate to be offered a job where I can help support victims and point them to other services such as health, education and housing.
What are the main day-to-day challenges the charity faces?
We are faced with unprecedented demands for our services from male victims', people with mental and physical health challenges, older victims and those who have experienced child sexual abuse and exploitation.  We have a waiting list for counselling and receive an average of 10 – 15 calls on our helpline, each week.
We need to constantly cover costs and ensure the stability and strength of Hope.  We are funded by central government departments and the Big Lottery but year on funding is a big challenge.
What's the best part of your job?
Knowing that we offer a unique and special service to people who have suffered trauma, for some, this has lasted a lifetime.
Can people who need your services contact you directly or do they have to be referred?
Yes, anyone can self-refer using our helpline number 0300 365 1045.  However, they can also be referred by someone else; a friend, relative and professionals, such as their GP, Police and the Signpost Hub.
Contacting the Hope Programme
For general enquiries email admin@thehopeprogram.co.uk. For information about volunteering contact Shannon via admin@thehopeprogram.co.uk or on 07377 677683 Tuesday, Wednesday and Thursday 9.30 am to 4.30 pm
For enquires on the services provided or to self-refer call the helpline number on 0300 365 1045, Monday to Friday 10am to 5pm.