Meet local resident, Sam Oates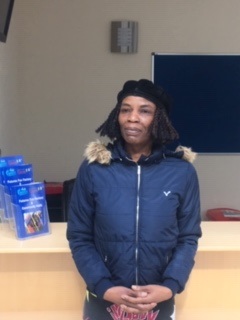 Tell us a bit about yourself?
I was born in Birmingham but moved to Luton with my parents. I went to Denbigh High school, lived in Devon for a while and then came back to live in Marsh Farm.
How long have you lived in Marsh Farm?
I've lived here for 10 years.
What would you say has improved or become worse in Marsh Farm?
Futures House is the best thing about Marsh Farm, also the new shops have improved the shopping area. I miss having the market here like a lot of local people. It was great for bargains and I think it brought more people to Marsh Farm, I hope it comes back. We also need the community launderette to open again, it was really popular.  Years ago, Marsh Farm used to be involved in the Luton Carnival but now it's stopped it would be nice to start it again. There's more knife crime although that's everywhere and the local kids like loitering outside the shops. If they had more activities and things to do there'd be less chance of them getting into trouble. It'd be good if local businesses could offer mentoring and apprentice schemes for young people.
Tell me something positive about Marsh Farm?
Generally, people are nice around here although I think we need to have more of a community spirit.
How often do you come to Futures House and what do you like about it?
I'm here most days using the computers or to speak to the council. The staff are helpful and friendly.
Do you know what services are available to the community in Futures House?
Besides the free computers, I know that there are exercise classes, toddler sessions and you can speak to the council. I've also been speaking to Ishaq from Marsh Farm Futures about community business because I want to start my own business.
What would you like to see improved in Futures House?
More activities for kids, life skill workshops, bingo nights, discounted trips for residents' talent show and girl related sports activities even a single dad's group, we have a number of them in the estate.
Have you attended any events organised by Marsh Farm Futures?
Yes, the health and wellbeing event was very helpful and the mini winter wonderland was very nice.
In your opinion, what does Marsh Farm Futures bring to the community and what could we do better?
It's close enough for those of us living in Marsh Farm to walk to and has useful services. More community activities would be nice.